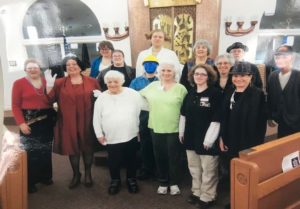 "To me, every synagogue should be not only a house of worship and not only a house of study and learning but a place to make deep, lifelong friendships. More than that, it can be a place of intense, joyful spirituality, a place to truly experience the delights of being Jewish . . ."
– Rabbi Reuben Modek in The Reluctant Jew by Michael Grossman
The best way to assure that Jewish life and observance continues in the Greenwood Lake area is through your participation in our events and programs.
If you would like to join Congregation B'nai Torah/Jewish Community Center of Greenwood Lake, we'd love to hear from you.
Fill out the form below to receive more information about membership.