High Holidays Services
B'nai Torah Shul has historically been open to all for High Holiday services. No expensive tickets, no one turned away. Everyone is welcome to join our community for these holiest of days!
Rosh Hashanah
September 25th 7:00pm
September 26th 10:00am (Kiddush Following)
September 27th 10:00am (Kiddush Following)
Yom Kippur
October 4th; Kol Nidre 6:30pm
October 5th; 10:00 am
October 5th; Neillah  6:30pm (Break Fast Following)
RSVP's required for food and security!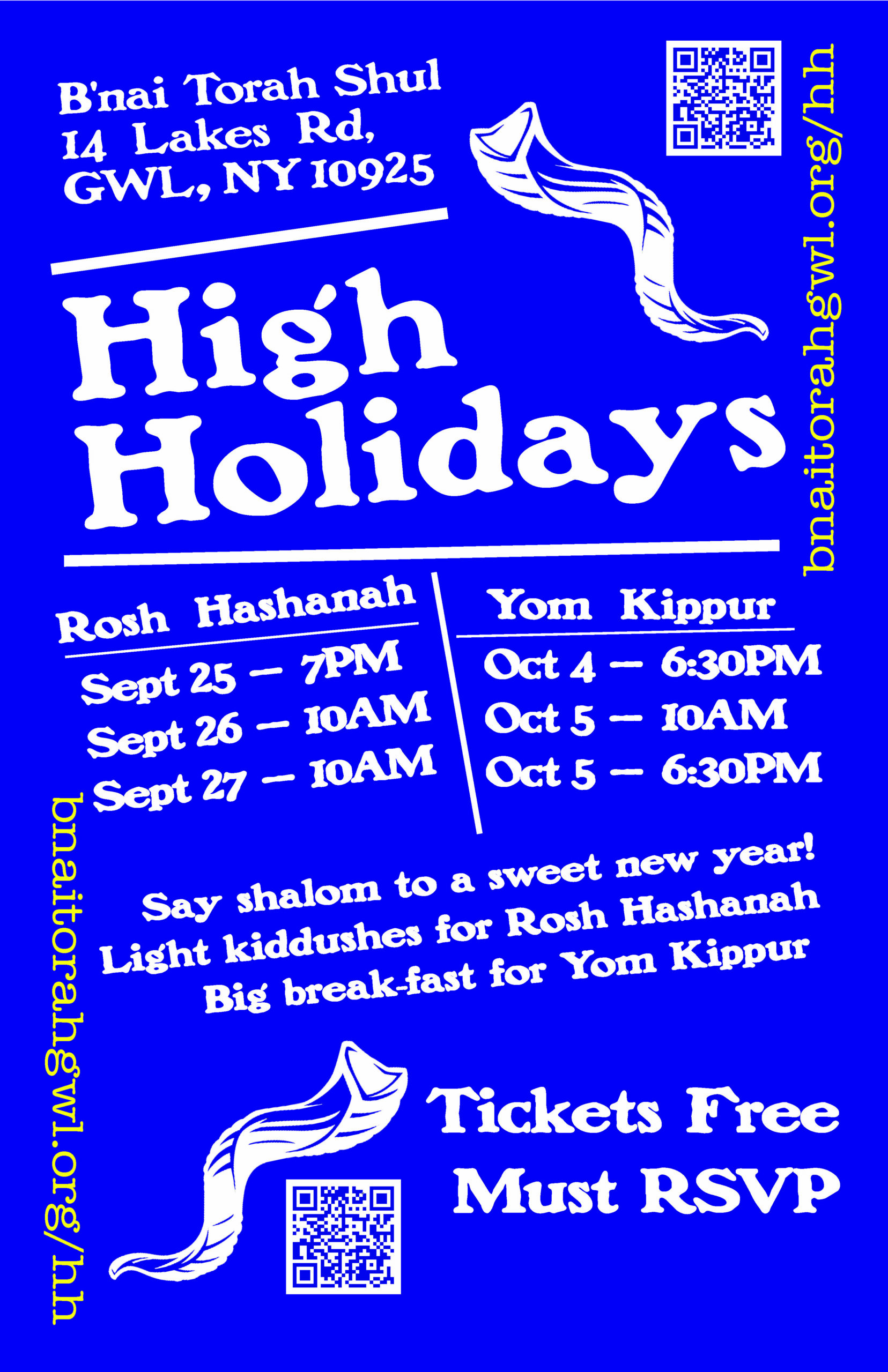 HIGH HOLIDAY COVID PROTOCOLS
We of the Board of Congregation B'nai Torah have done our best throughout this period of COVID to be both accessible and keep our members safe.  We have several very vulnerable members, including our Rabbi.
Within the synagogue we require that all be vaccinated and boosted.  Our official mask policy is, at least until the new booster is widely available, that all should be masked within the synagogue. We do however realize that for medical or other reasons, there are some who cannot do this. For this sacred period we will therefore have a separate section for those who are unmasked and do not wish to join us on Zoom.  When you RSVP, please let us know if you will need unmasked seating.
We ask your patience and compliance in the hope that this will be the last time we will have to do this.