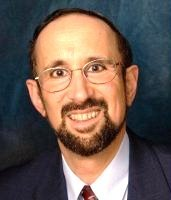 Rabbi Jonathan Zimet
We are truly blessed to have Rabbi Jonathan Zimet with our congregation. Prior to his formal rabbinical studies, he had already devoted decades to teaching Judaism and building informal community (especially among the unaffiliated). Zimet brought a wide range of people together for talking, singing, and celebrating diverse kinds of events, meals and gatherings. He served congregations in Troy, New York and Newark, New Jersey as rabbi and cantor, and with numerous havurot and independent minyans, and as visiting or High Holiday rabbi and cantor in many locations. He offered a wide range of classes, especially in siddur (how to make the prayerbook and prayers work for each individual), and nusach for lay people (the service melodies and chant patterns associated with each time of the week and seasons). Rabbi Zimet has also conducted adult education programs, among other subjects, on the rabbinic origins of Judaism, roots of Jewish music, Shabbat zemirot, and finding meaning in High Holiday prayers. Rabbi Zimet was ordained in 2009 at the Academy for Jewish Religion in Riverdale NY.
Rabbi Zimet is a talented musician, and has a real commitment to helping others learn and enjoy both the nusach used in synagogue services, as well as zemirot for Shabbos and various holidays. In the 1990s he was musical director of Kol Rina, a community Jewish chorus in central New Jersey, which presented diverse music to a wide range of audiences. He led 27 annual Passover Shir Hashirim song fests, with participatory singing of all songs using the test of the Bible's Song of Songs, and was the founder and organizer of the inaugural Shir Hashirim Festival, which explored the book's diverse dimensions, including musical, textual interpretations, spiritual meaning, connections to the Passover holiday. (See: www.shir-hashirim.org)
In addition to his Jewish leadership, Rabbi Zimet is a practicing attorney in New York and New Jersey.