The Place to Be
All curious souls are welcome to explore the spirituality, mindfulness and philosophy of Judaism, no matter religion or religious.
Shabbat Services
Fridays at 7PM & Saturdays at 10AM
Join us in person or online for our weekly Shabbat Services. 
We will have Kiddush after each service with fruits and sweets Friday evening, and a lunch on Saturday morning.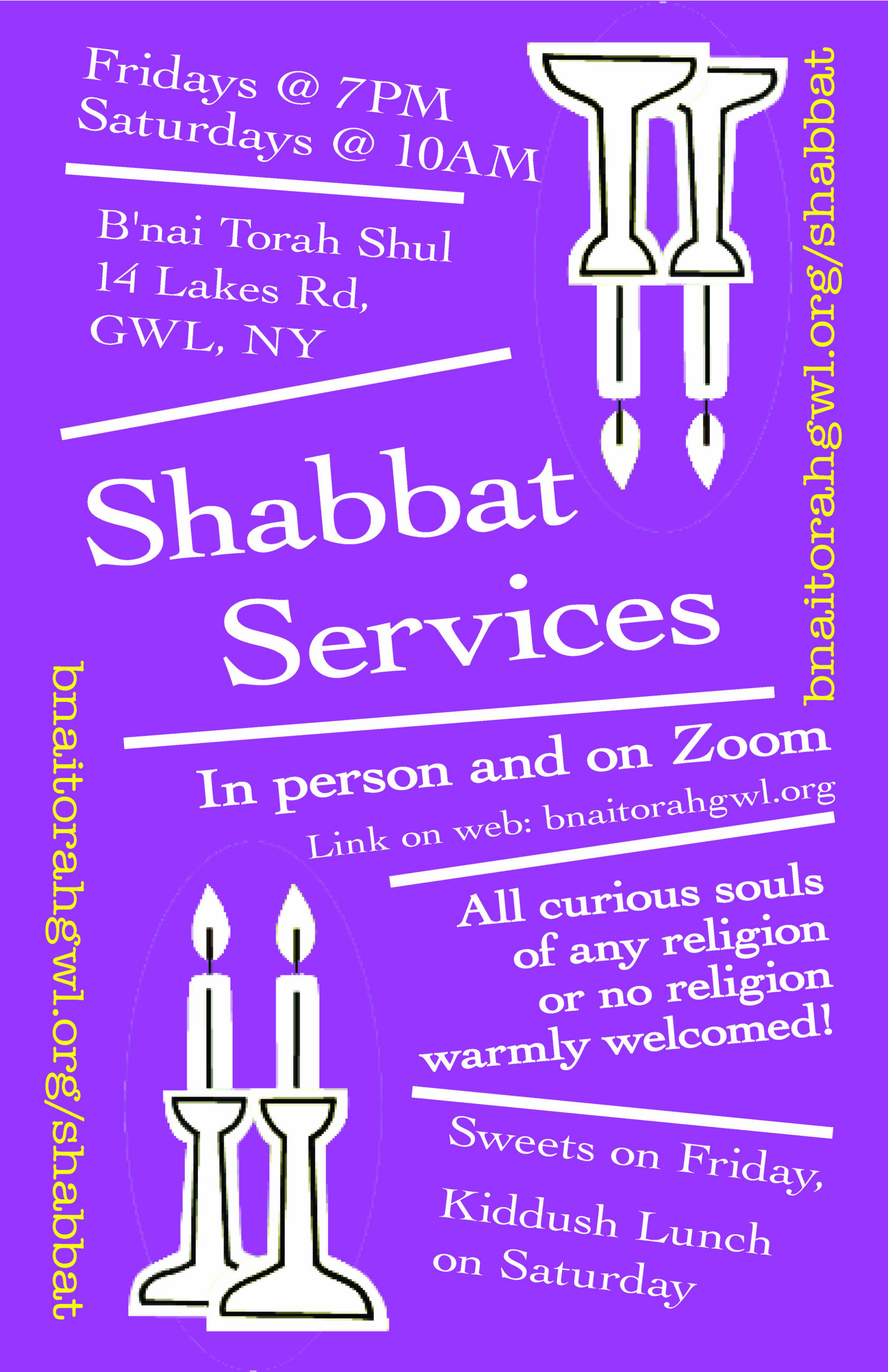 Ru'ach Meditation
Every Sunday — 6:30PM
Join us each Sunday for Ru'ach Meditation at Greenwood Lake Yoga.
This month we will be focusing on the Oneness of the world, how each of our actions have tremendous impact on everyone around us. When you hurt you get hurt, when you love you'll be loved.
A half hour meditation will be followed by an optional tea and discussion. Ben Franklin Circle
August 2nd (Tue) & every 1st Tuesday — 6PM 
This monthly gathering will focus on each of Ben Franklin's 13 Virtues with a workbook to accompany your journey. 
This month we will be focusing on his first virtue: TEMPERANCE. "Eat not to dullness; drink not to elevation."
Click Here to let us know you're coming!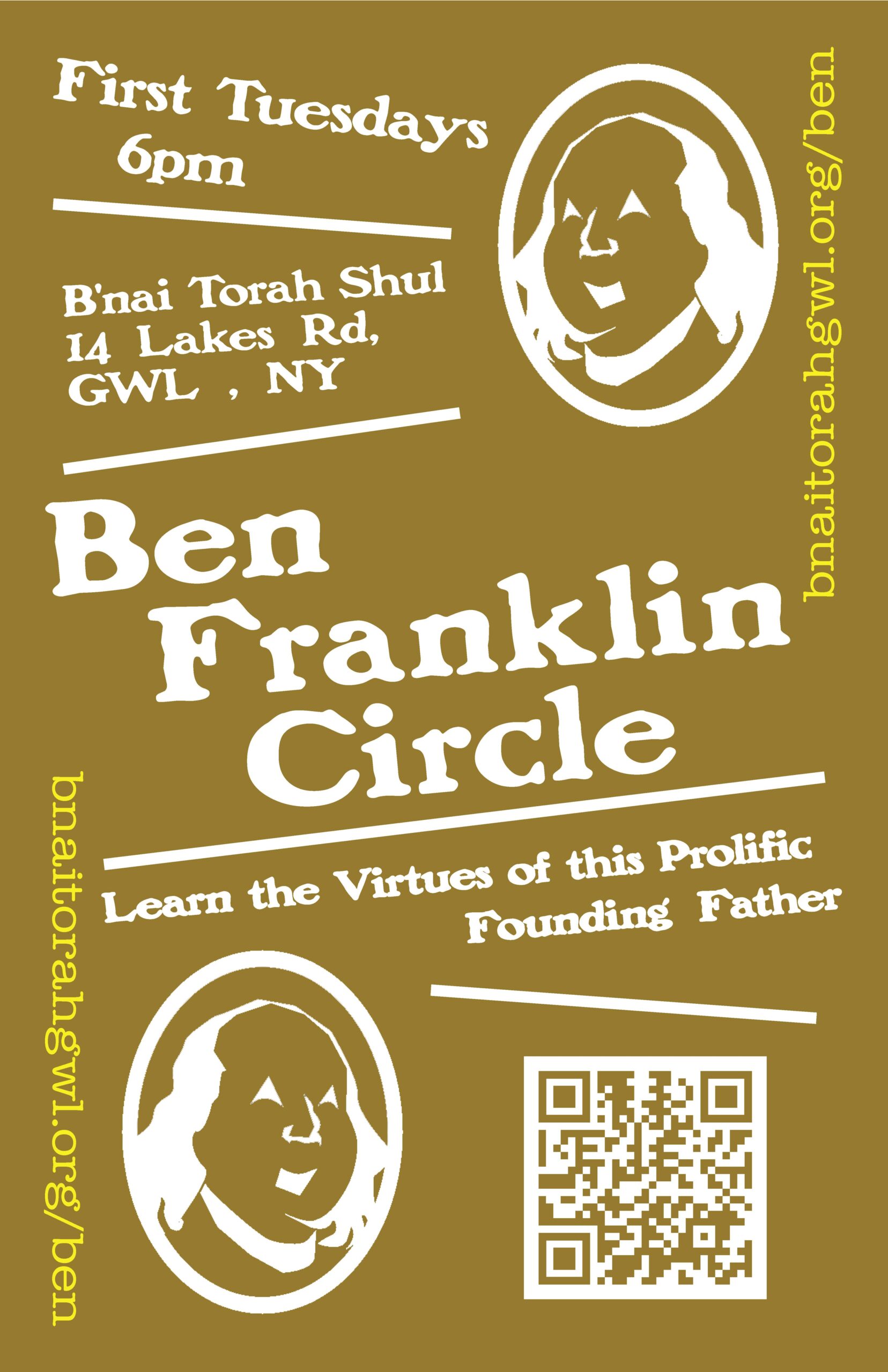 Monthly Shabbat Potluck
August 5th (Fri) — 6:30PM Dinner; 7:40PM Services
Our monthly Shabbat Potluck is coming up! Come share a meal with the community.
Bring a Kosher dairy dish to share, and a belly ready to eat, laugh, and rejoice in good company.
Feel free to come just for the meal, or stay for services afterwards.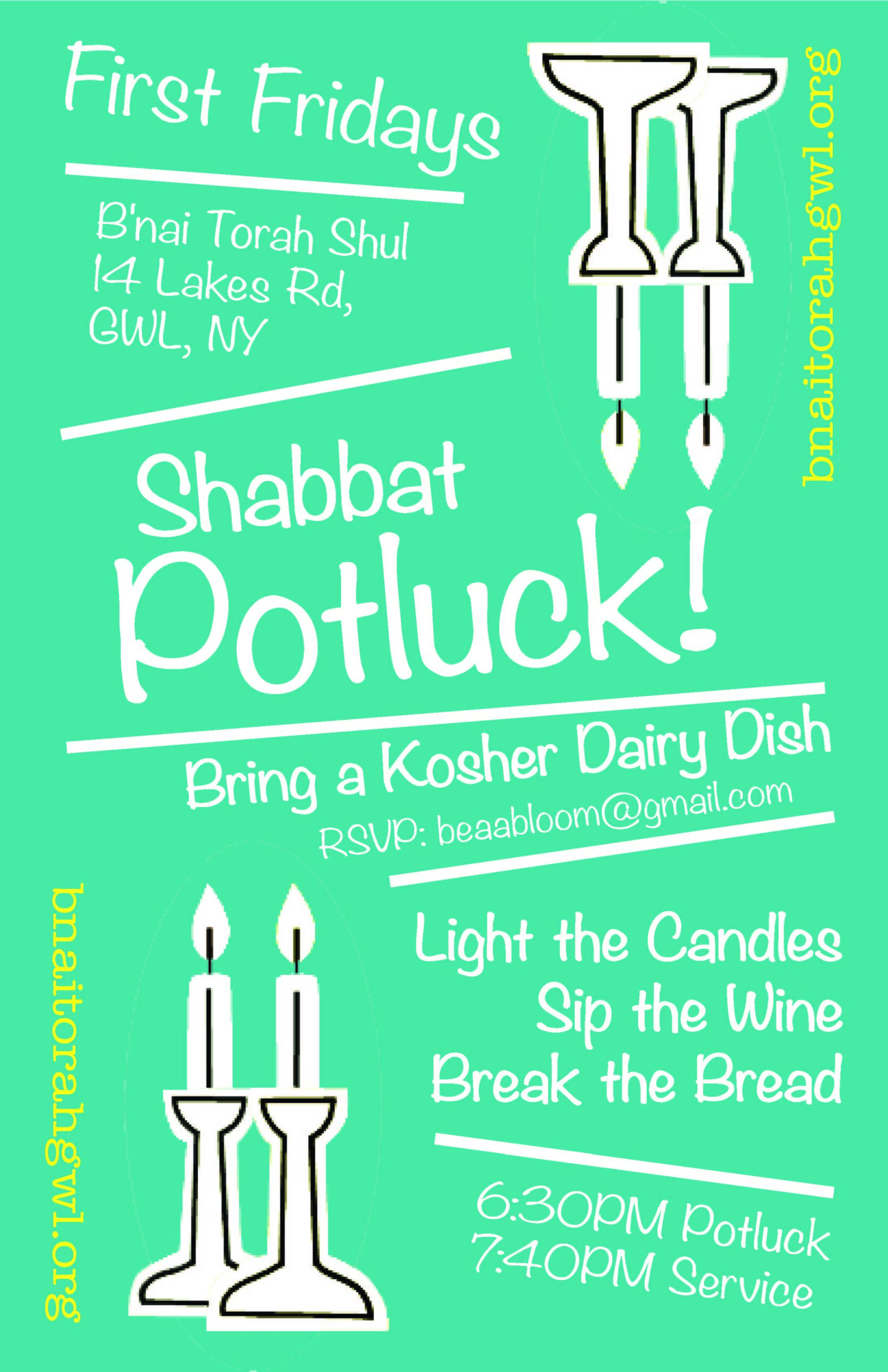 Flea Market
August 21st (Sun) — 9AM-4PM
We are reigniting the B'nai Torah Shul Flea Market this August! Come see what your friends and neighbors are clearing out of their garages and attics.
Want to set up your own 10'x10′ area to sell your closet clutter? Spaces are free to sign up for and reservations are limited! We ask for a donation of 10% of your sales so we can keep our doors open and continue to offer fun community events.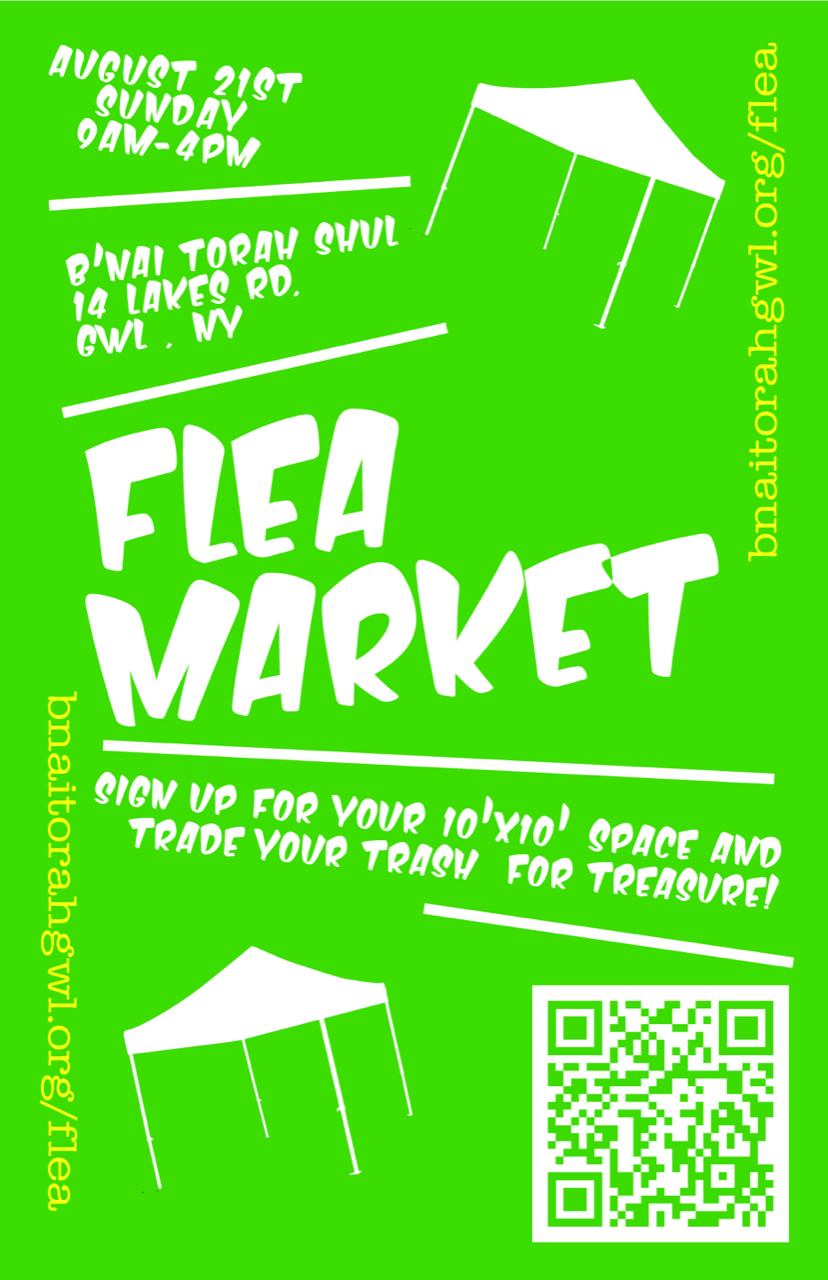 Blood Drive
September 6th (Tue) — 1-6PM
The Red Cross is coming back to the Shul, will you come back to save some more lives?
Each blood donation can save up to 3 lives! Sign up for your appointment early to avoid wait times day of. Walk ins are welcome, but will only be taken after appointment holders.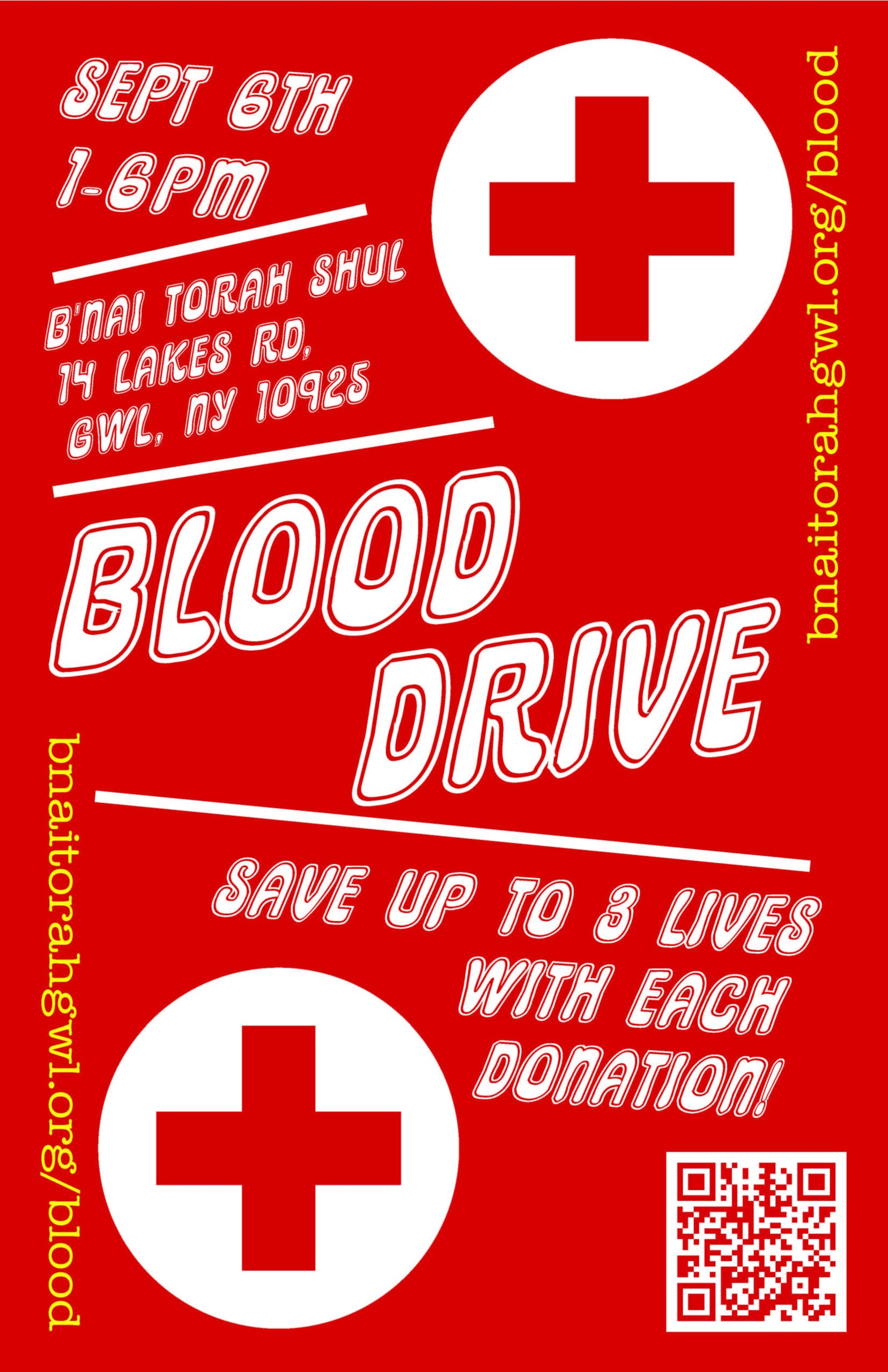 We are open for in person gatherings!
We ask all guests to please wear a mask inside. We have elderly and immunocompromised friends here who cannot risk becomming infected.
Thank you for your shared concern!