The Place to Be
All curious souls are welcome to explore the spirituality, mindfulness and philosophy of Judaism, no matter religion or religious.
Sukkot Services
Sept 30th (Sat) — 10AM
Come join us for a wonderful Sukkot service with Torah led by Rabbi Korngold. At noon we will be having a delicious kiddush lunch in our bigger than ever sukkah!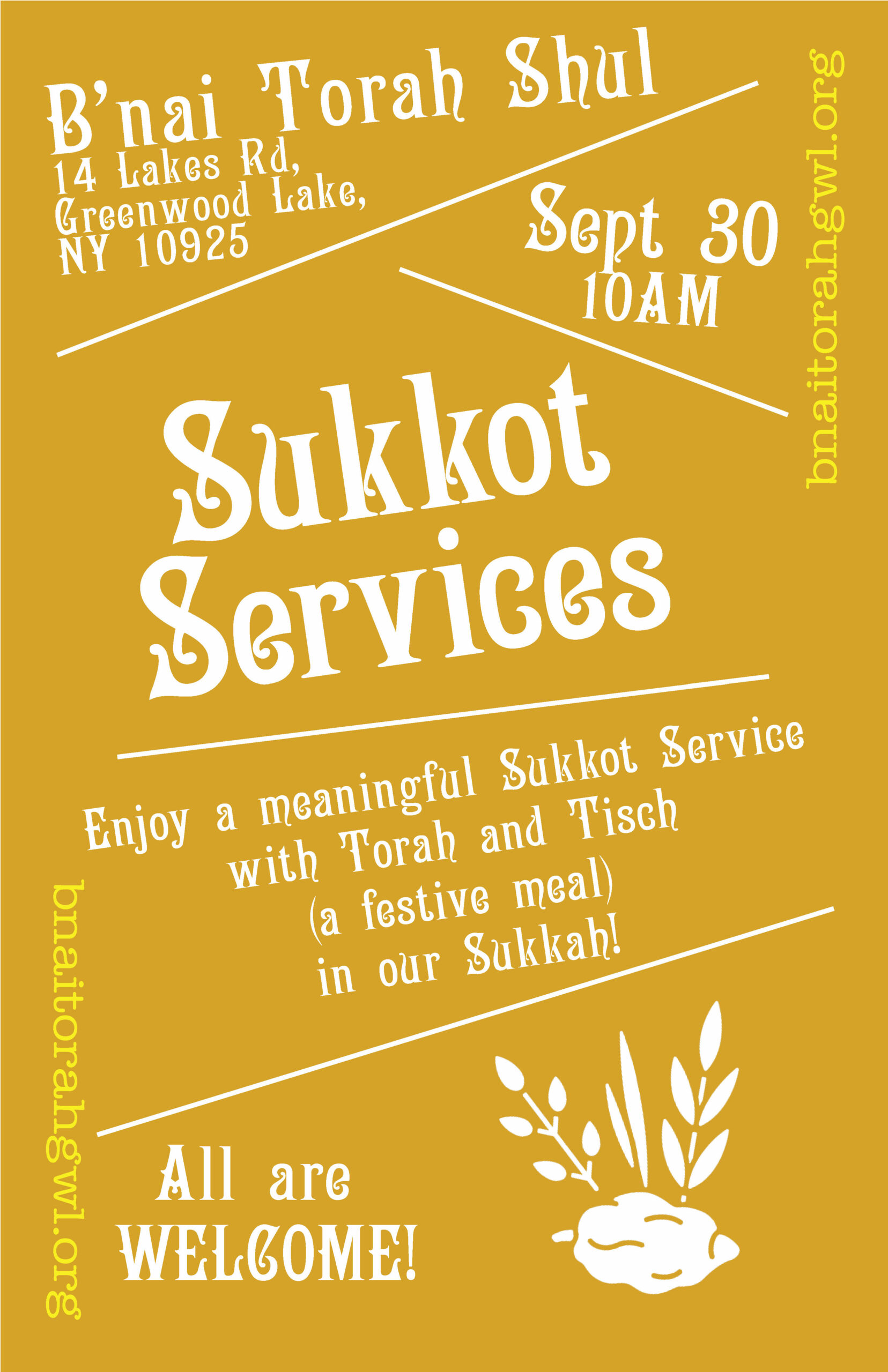 Dinner in the Sukkah with Eitz Chaim
Oct 4th (Wed) — 6PM
B'nai Torah and Eitz Chaim are coming together again with dinner in our extra large Sukkah together! 
We'll be enjoying a delicious BBQ dinner and show you how to wave the lulav and etrog.
Suggestion Donation for dinner is $10, or sponsor someone who can't pay for $20! If you'd like to pay online, click here. 
PLEASE RSVP SO WE KNOW HOW MUCH FOOD TO GET BY CLICKING HERE!
Thank you to the Jewish Federation of OC for sponsoring our new Sukkah panels!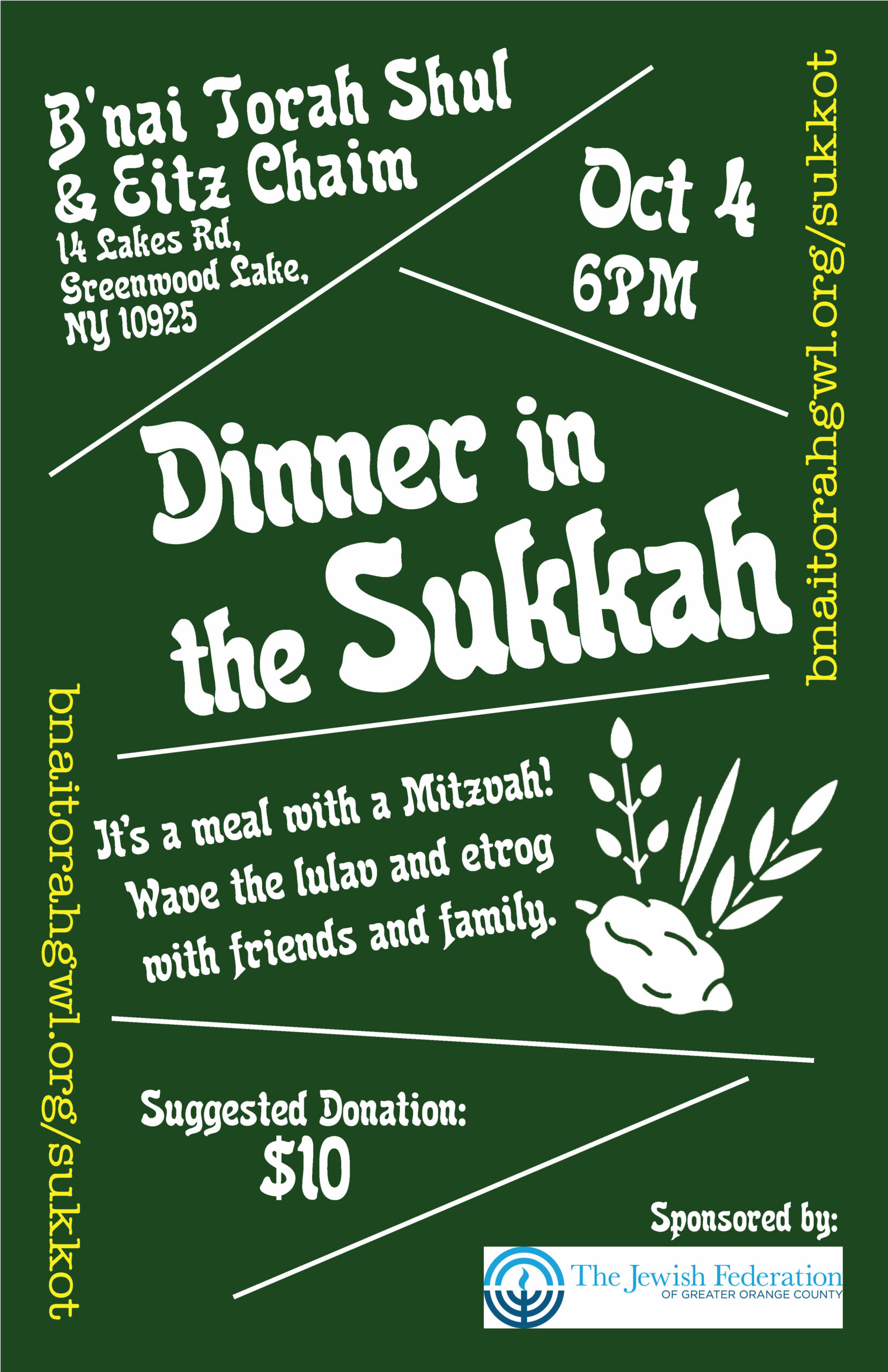 Adult Education with Rabbi Korngold
Thursdays @ 7:30PM
Rabbi Korngold's Saturday Adult Education class has moved to Thursday Evenings! Come join via zoom for an engaging engrossing learning experience.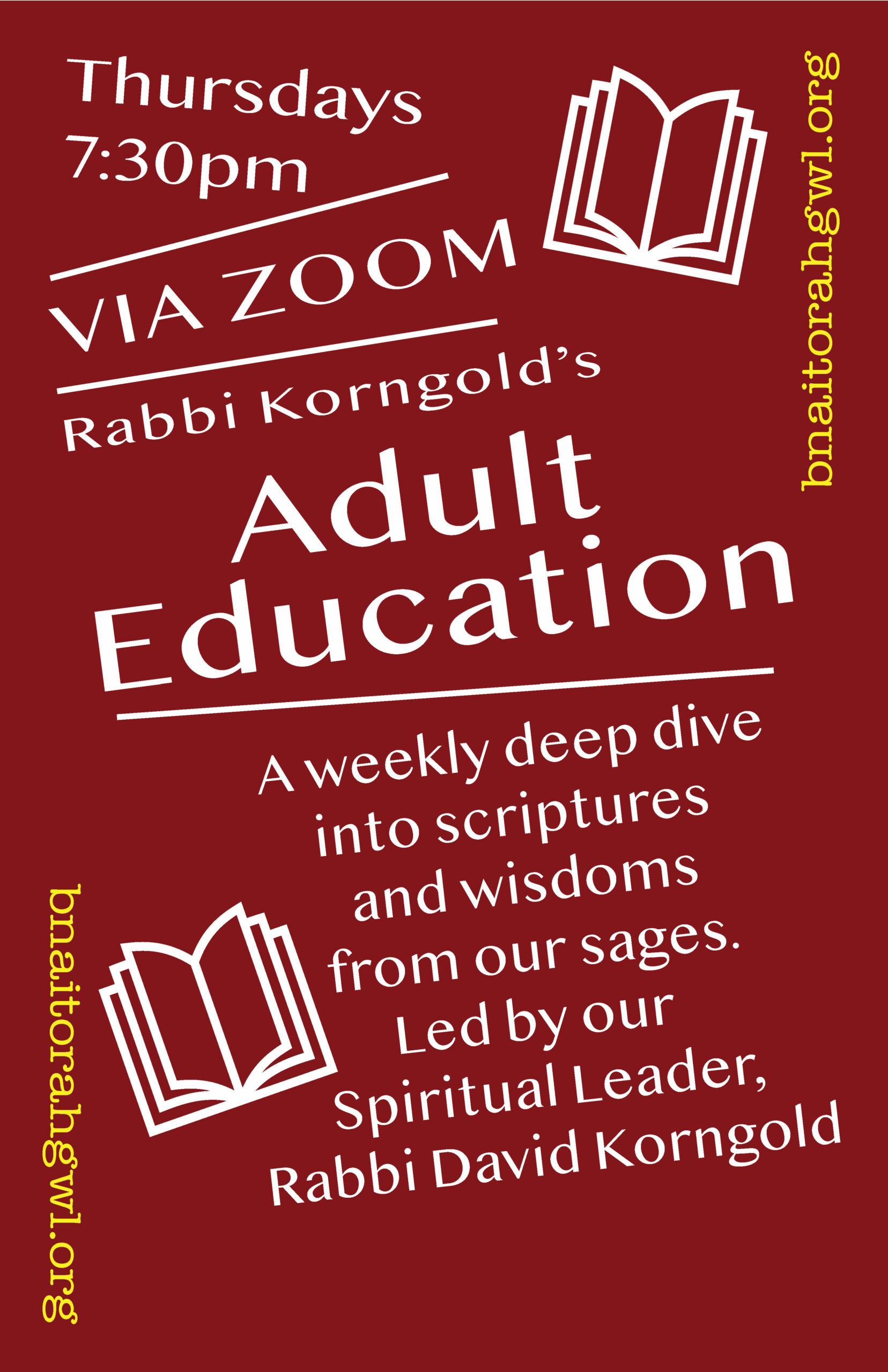 Monthly Shabbat Potluck + Shemini Atzeret
Oct 6th (Fri) — 6:30PM Dinner; 7:40PM Services
Our monthly Shabbat Potluck is coming up! Come share a meal with the community.
Bring a Kosher Dairy dish to share, and a belly ready to eat, laugh, and rejoice in good company.
Feel free to come just for the meal, or stay for services afterwards.
Click Here to let us know you're coming!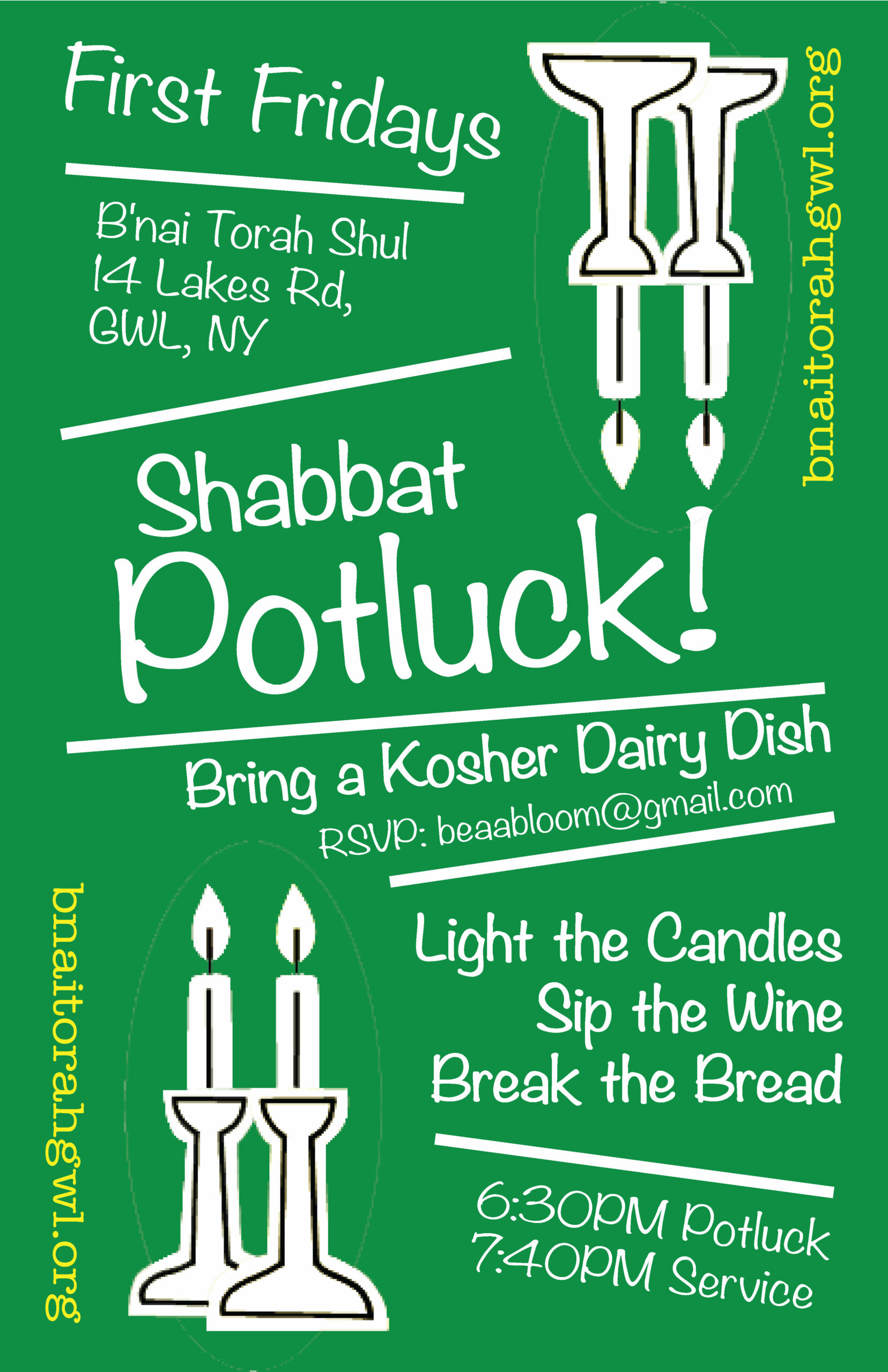 We are open for in person gatherings!
Masks are optional but encouraged for those at risk.