The Place to Be
All curious souls are welcome to explore the mysticism, mindfulness and philosophy of Judaism, no matter religion or religious.
Shabbat Services
Fridays at 7PM & Saturdays at 10AM
Join us in person or online for our weekly Shabbat Services. 
We will have Kiddush after each service with fruits and sweets Friday evening, and a lunch after Saturday's service at Noon!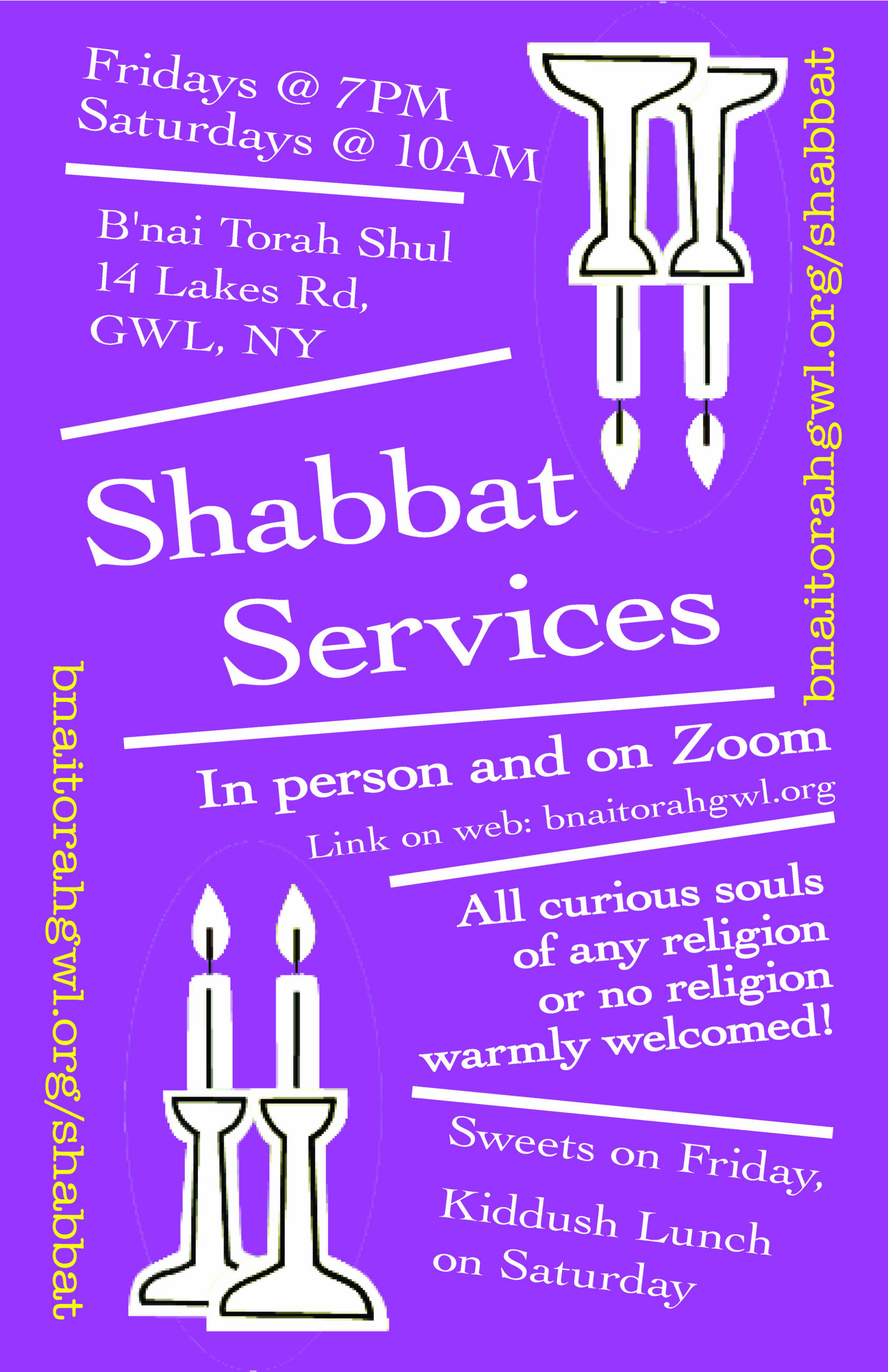 Ru'ach Meditation
Every Sunday — 6:30PM
Join us each Sunday for Ru'ach Meditation at Greenwood Lake Yoga.
This month we will be focusing on the Oneness of the world, how each of our actions have tremendous impact on everyone around us. When you hurt you get hurt, when you love you'll be loved.
A half hour meditation will be followed by an optional tea and discussion. High Holiday Services
Rosh Hashanah
September 25th 7:00pm
September 26th 10:00am (Kiddush Following)
September 27th 10:00am (Kiddush Following)
Yom Kippur
October 4th; Kol Nidre 6:30pm
October 5th; 10:00 am
October 5th; Neillah  6:30pm (Break Fast Following)
B'nai Torah Shul has historically been open to all for High Holiday services. No expensive tickets, no one turned away. Everyone is welcome to join our community for these holiest of days! 
 TICKETS ARE FREE, BUT MUST RSVP!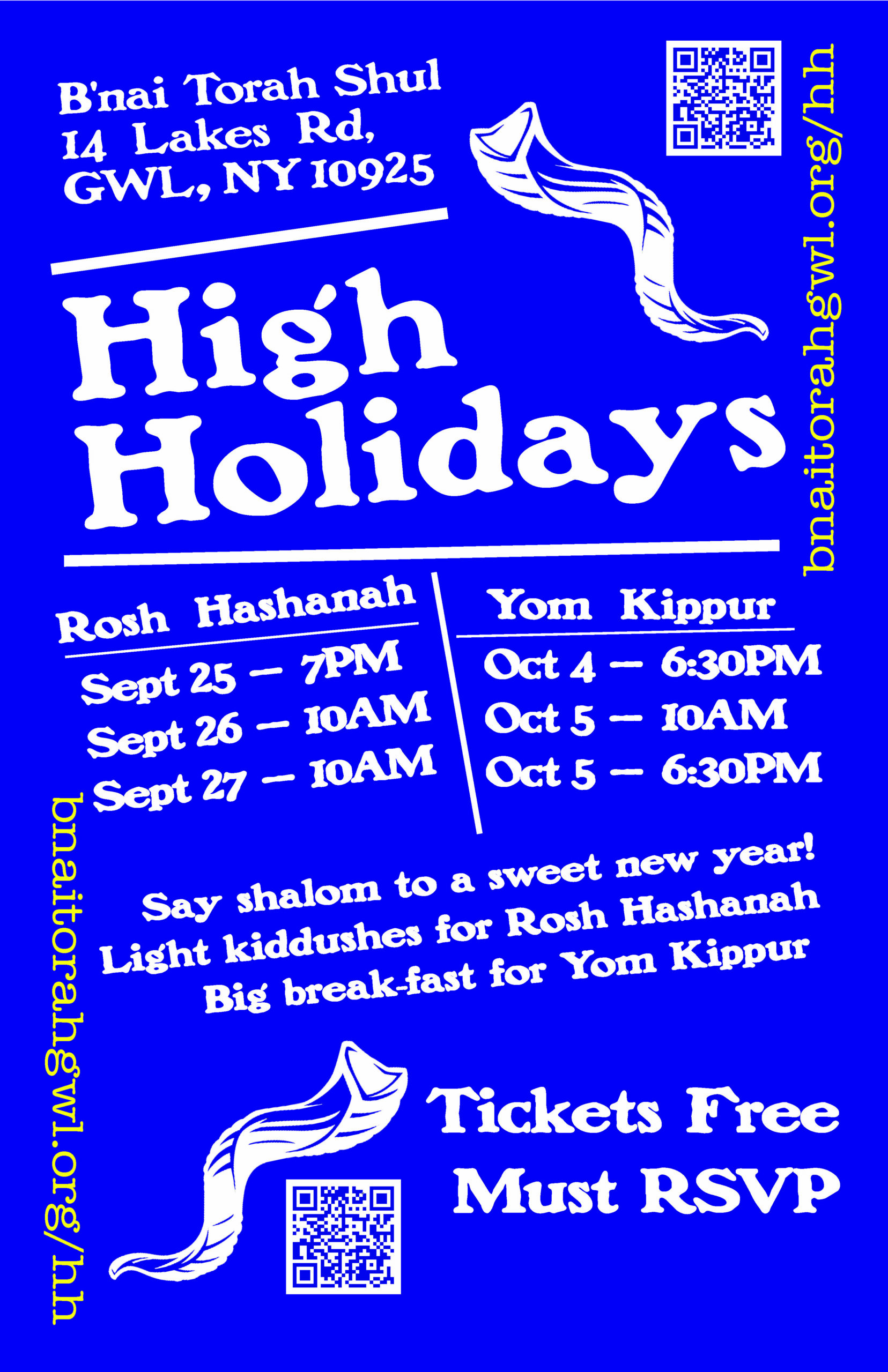 Monthly Shabbat Potluck
Oct 7th (Fri) — 6:30PM Dinner; 7:40PM Services
Our monthly Shabbat Potluck is coming up! Come share a meal with the community.
Bring a Kosher dairy dish to share, and a belly ready to eat, laugh, and rejoice in good company.
Feel free to come just for the meal, or stay for services afterwards.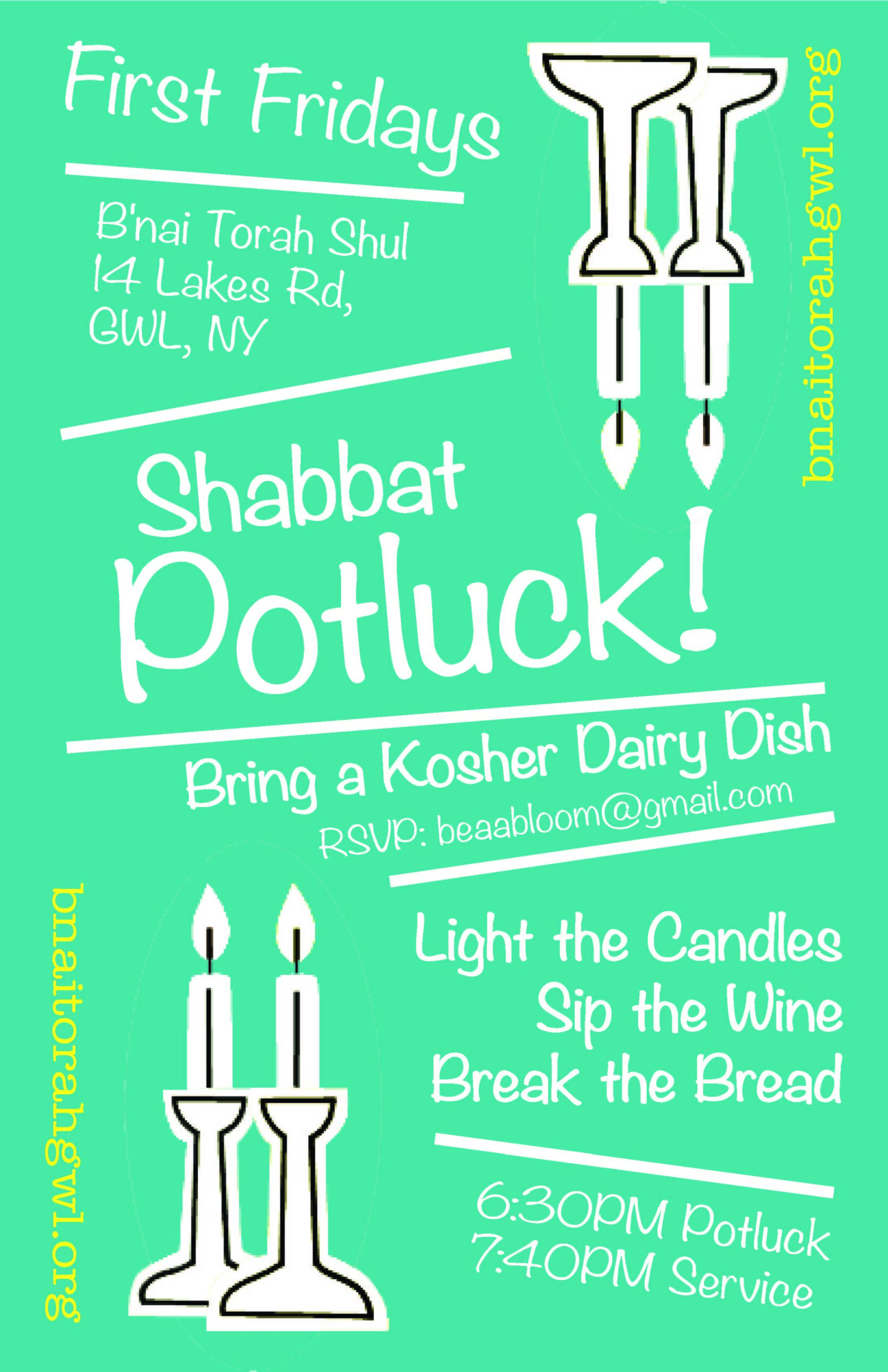 We are open for in person gatherings!
We ask all guests to please wear a mask inside. We have elderly and immunocompromised friends here who cannot risk becomming infected.
Thank you for your shared concern!